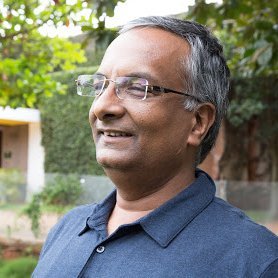 Nimish Sanghi
Cloudcraftz
Founder
Bengaluru, India
cloudcraftz.com
---
Contact Me
on LinkedIn
---
I am a life long learner. Apart from overseeing successful ventures and providing growth mentoring to startups, I also like to keep myself updated with latest trends in technology.

Over last decade I have focussed in the area of Artificial Intelligence, Machine Learning, Data Science and Cloud Computing. I am now working on multiple startups offering a varied range of SaaS products, all leveraging use of AI.

My core areas of expertise span:
- Startup and Growth Mentoring.
- Help companies implement Data and AI driven products and services.

My company Clodcraftz specialises in AI, Data and Cloud with deep domain expertise in Financial Services and Life Sciences. Digital transformation is as much about the data and technology as it is about the organizational structure and governance model. Our team of Process Experts, Data Scientists, Data Engineers, Solution Architects, MLOps experts help you strike the right balance and get the most out of your journey.